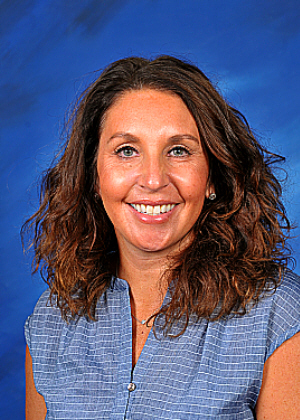 Cherokee Principal
Marissa McCoy
Marissa McCoy serves as the principal at Cherokee Elementary School. Her career began at Cherokee Elementary where she served as a 1st grade, 2nd grade, kindergarten teacher and assistant principal for 9 years. She was the principal at Sequoyah Elementary for 2 years and has served as the principal at Cherokee Elementary for 10 years, with a total of 21 years in education. Mrs. McCoy believes that collaborative school environment is the key to creating successful teachers and students.
She believes partnerships with parents and community partners are essential to enriching a child's experience at Cherokee Elementary. Mrs. McCoy and her staff strive to give students a safe and positive learning environment where they foster the love of learning. Her goal for students is to grow academically, socially, and emotionally. She has high expectations and feels that they can easily be met with everyone working together.
Marissa has lived in Cherokee County for 45 years and graduated from Tahlequah High School. She attended Northeastern State University where she earned a Bachelor of Science degree in Early Childhood Education and a Master of Education degree in School Administration.
Marissa is the proud mother of Cade, a farmer and small business owner, Carsen an OSU student and grandmother to grandson Marshal.
Marissa looks forward to many years as the leader of TPS!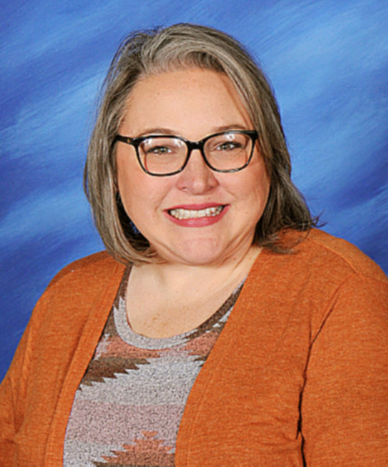 Cherokee Assistant Principal
Amie Sheets
Amie Sheets serves as the Assistant Principal at Cherokee Elementary School. She joined Tahlequah Public Schools in 2017 and has been in education since 1999. In her years of service, she has taught kindergarten, first, second and third grade. She has also held the position of Reading Specialist and Teacher Trainer.
Amie received her Bachelor of Science degree in Early Childhood Education in 1998 and her Master of Education in Reading in 2005. In 2012 she returned to NSU for School Administration. Through over 23 years of education, Amie has dedicated her life to creating a school culture of acceptance, family, and a positive learning environment where all children excel in all they do. She believes in teaching and guiding the whole child and supporting families in the education of their children.
Amie lives in southern Muskogee County and drives over one hour each way to and from work. She always says, "Cherokee Elementary is worth every mile!" She is married to her high school sweetheart of over 30 years, Ike Sheets, a police officer with Connors State College. Together, they are the proud parents of Gavin, a welder, Isaac and Eli, both student at Tahlequah High School.