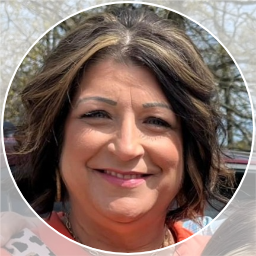 High School Principal
Natalie Cloud
Natalie Cloud is the current principal at Tahlequah High School, where she has served as a classroom teacher, student advocate, assistant principal, and now principal. Mrs. Cloud has been in education for 24 years, with the last 10 years being in administration. She loves meeting students where they are and helping them set goals that lead to graduation and beyond.
Natalie was born and raised in Quapaw, OK. In middle school she moved to the Miami Public School system where she graduated in 1994. She then attended NEO A&M on a choir scholarship where she obtained her Associates degree in 1996. She then transferred to NSU and received both her bachelor's degree in Spanish Education and a master's degree in Secondary Administration. Natalie recently finished an additional degree as an Educational Specialist from Oklahoma State University in May of 2022.
Natalie has been married to Matt Cloud for 25 years. They have one daughter, Kylee who is a sixth-grade student and plays travel softball and loves to support the Tahlequah Tigers in all that they do competitively! GO TIGERS!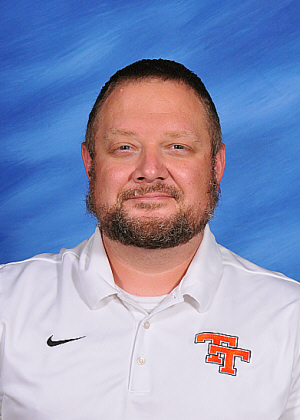 High School Assistant Principal
Mark Jordan
Mark Jordan has been in education for 14 years. 11 of those years have been spent at Tahlequah High School where he taught U.S. History and coached baseball. The last three years he has served as a Vice Principal.
Mark grew up in Westville, Oklahoma and attended Northeastern State University where he earned his Bachelor of Arts in Social Studies Education. Mark then attended Southern Nazarene University and attained his Master of Educational Leadership. Mark enjoys working with high school students and families.
Mark has been married to Mandi, the librarian at THS, for 19 years. They have three children: Ava, a Sophomore at THS, Audree, a 5th grader at Heritage, and Colt, a 3rd grader at Heritage.
High School Assistant Principal
Dusty Sifers
Dusty Sifers has been a Vice-Principal at Tahlequah High School for 3 years. He has served as a public school educator for 17 years. Dusty has worked as an HS English teacher, athletic director, and coach during his educational tenure.
He has earned a Bachelor and Master's degree in English from Northeastern State University. He has been married to his wife, Andrea Sifers, for 16 years and is the father of one son, Cooper.
Dusty enjoys the outdoors, music, and golf during his free time. He loves working at Tahlequah High School.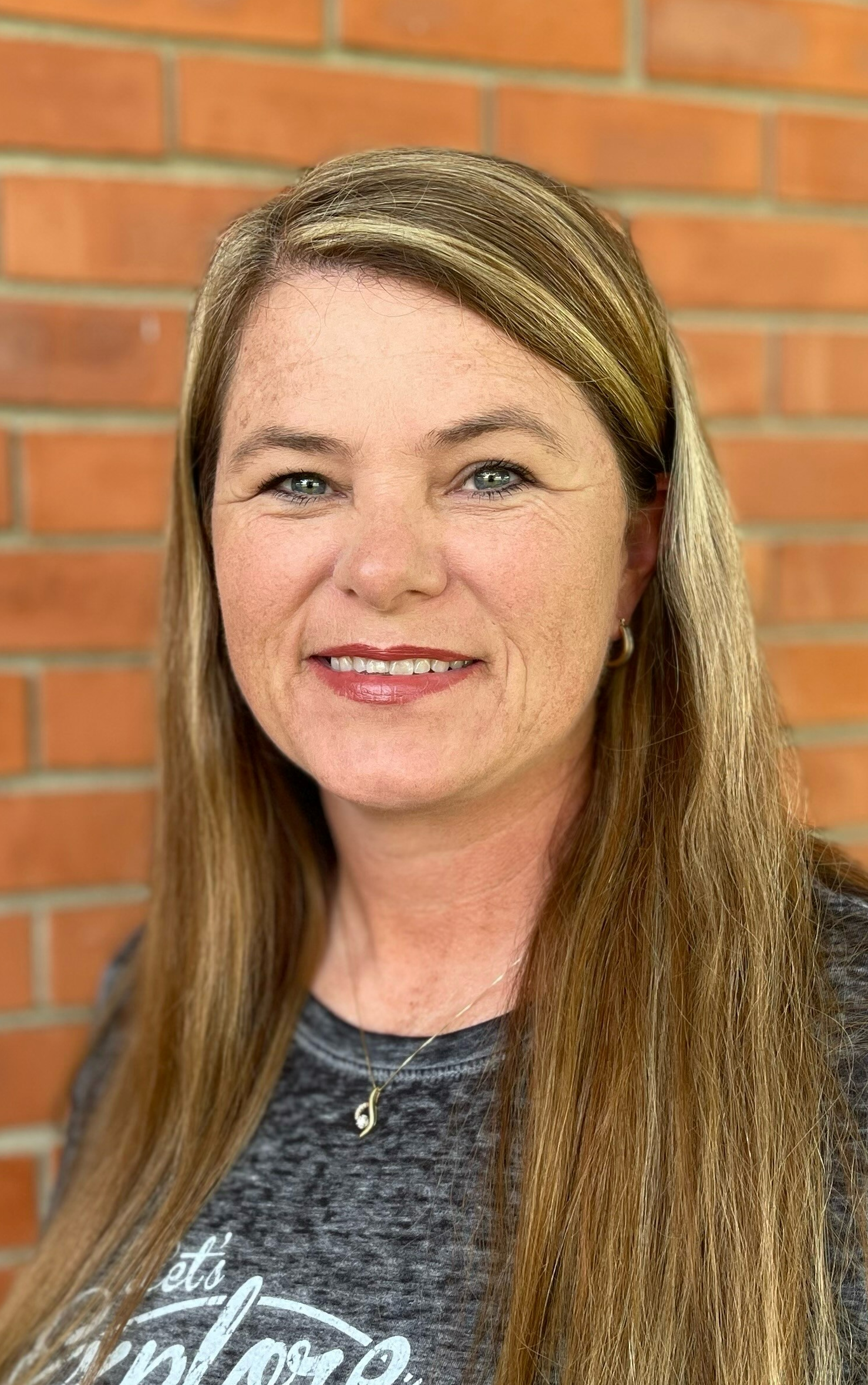 High School Assistant Principal
Stacie Grooms
Stacie Grooms is a Assistant Principal at Tahlequah High School. She served as a classroom teacher on the secondary level for 15 years. This will be her first year in administration.
Stacie began her coaching career at Westville High School as a lay coach for three years, and then taught and coached on the high school level there for 11 years. She made the transition to Tahlequah High school in 2020, teaching Algebra 1 and Geometry as well as Coaching Varsity Girls soccer.
An Adair county resident for 46 years, Stacie graduated high school from Westville High School. She received her Bachelor of Science in Kinesiology from the University of Arkansas, and her masters degree in Educational Leadership from Southern Nazarene University.
Stacie has been happily married to her husband Jim for 27 years, and they have 3 children. Paige and her husband Payden, Morgan, and Allison all studied at NSU in Tahlequah.
Stacie looks forward to many years serving in a leadership position at Tahlequah Public Schools.